Skiing
the Mountain Island
of Unalaska
The winter of 2000 had a record snow fall of well over 215 inches at sea level.
All winters see plenty of snow for great skiing.
---

Looking up at Ski Bowl from end of Ptarmigan Road. 2-27-2004
---

East to West panorama of Ski Bowl to Captains Bay 4-10-02
---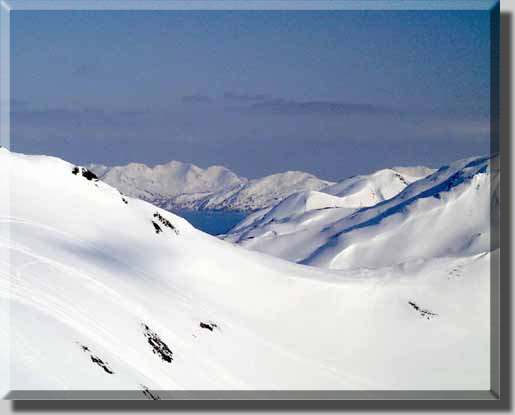 Beaver Inlet on the Pacific side.
---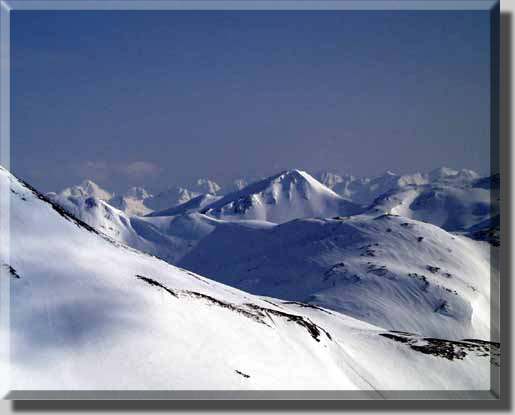 Distant Mountains East of Unalaska Valley
---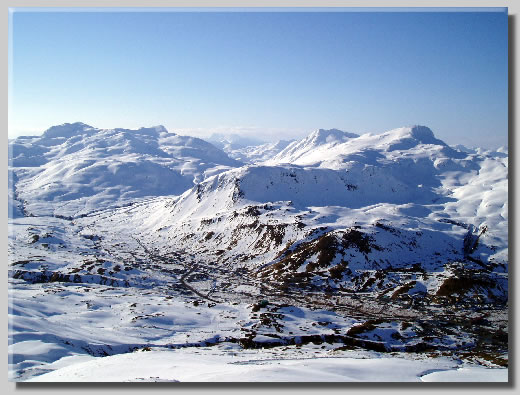 Looking Southeast up Unalaska Valley to Captains Pluton (left at 2300 ft),
and Pyramid Peak (right at 2000 ft)
2-16-2004
---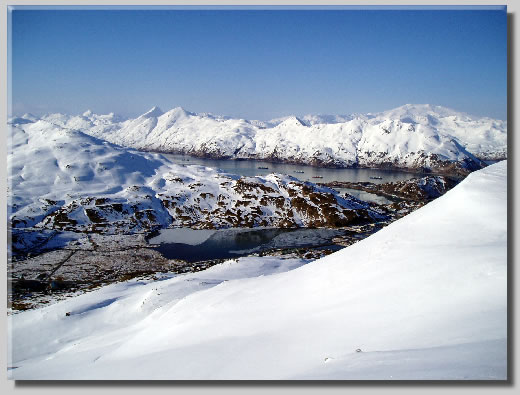 Looking west at Unalaska Valley and Unalaska Lake, with
Pyramid Peak to the left. Captains Bay with anchored ships, and
Makushin Volcano to the distant right.

2-16-2004
---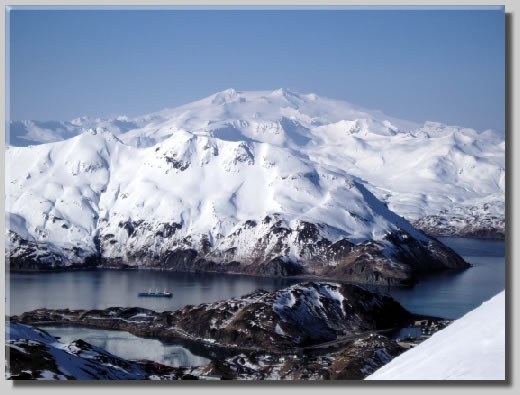 Makushin Volcano (6000 ft.)
2-16-04
---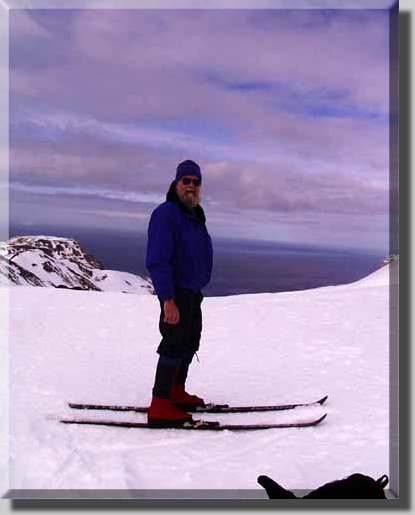 Telemarker on peak above Ski Bowl Valley, 2000.

---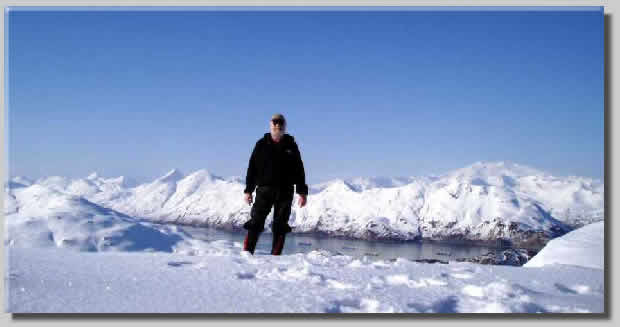 Top of Ski Bowl on a perfect day February 16, 2004
---
---
- VOLCANO OBSERVATORY -|- UNALASKA CITY SCHOOL -|
|- Williwaw Weather Links -|- Unalaska Methodist Church-|

|-MUSEUM OF THE ALEUTIANS - |- UNALASKA VISITORS BUREAU-|

|-WORLD ATLATL ASSOCIATION -|- HOLY ASCENSION OF OUR LORD CATHEDRAL UNALASKA-|

|-UNIVERSITY OF ALASKA FAIRBANKS -|-CITY OF UNALASKA -|

All content, graphics and
images contained throughout are Copyright (C) 2000-2009 by Jim Dickson
and are protected by United States and International copyright laws.
No text, graphic or image may be used whole or in part, individually,
or as part of a derivative work without express written permission.
All rights reserved. Revised: March 9, 2008
http://www.arctic.net/~dickson